Apr 25, 2018 · 4 Min Read · 1 Like · 0 Comment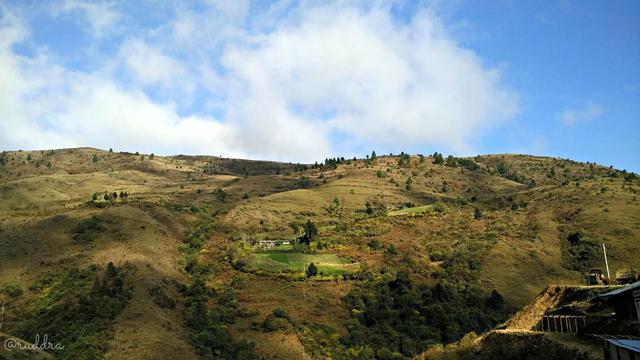 I went to Bhutan on September, 2015. It was my best trip ever, really ever. From Dhaka, we went there by DRUK AIR. We(me and two of my friends) landed in Paro Airport. It was really wonderful airport, it was small but clean and organised. After getting out of the plan, a chilling air struck us, and instantly we knew, we gonna like this country.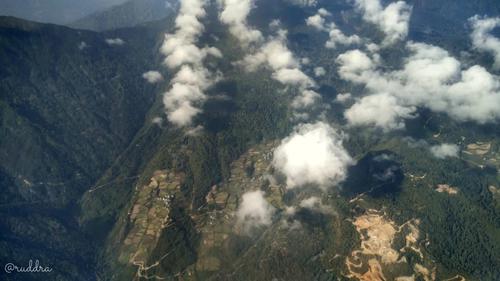 Journey starts
After completing immigration, we went out and bought sim cards. Before coming to Bhutan, we contacted a Taxi driver named Mr. Darji. He picked us up from outside of airport and escorted to his car. From there, we went to Thimpu. On the way, we really enjoyed the surroundings. It was fantastic.
At Thimpu
After arriving Thimpu, we went to Police Station to pick up permission for rest of the journey. It took us about 2-3 hours to get the permission. To me, Thimpu is the cleanest and most beautiful city in South Asia.
We were backpackers and wanted a long road journey, so we decided to go to Bumthang by road. That is why we did not stay Thimpu for long that day.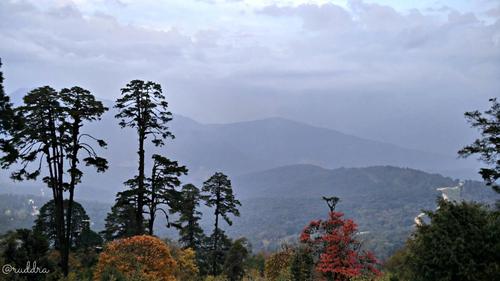 Towards Punakha
From there we went to Punakha at the evening. On the way, we stopped briefly at Dochula pass. At night, we stayed at Punakha.
Next morning, we went to Punakha Dzong. It was a majestic place, really enjoyed looking around. But it would be better if you get a guided tour.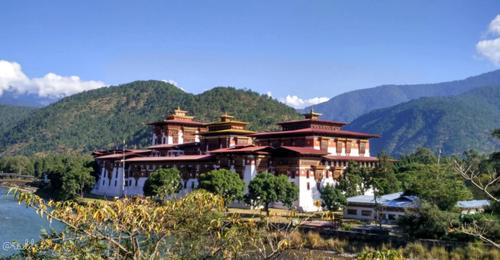 Phobjika valley
From there, we went to Phobjikha Valley, there we went to see Gangteng Monastery.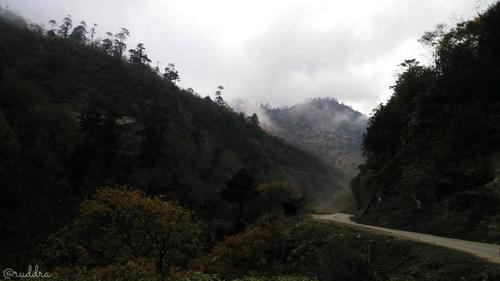 We took a pit stop at Trongsa. Had lunch, then began our journey again. At night we arrived at Bumthang.
At Bumtang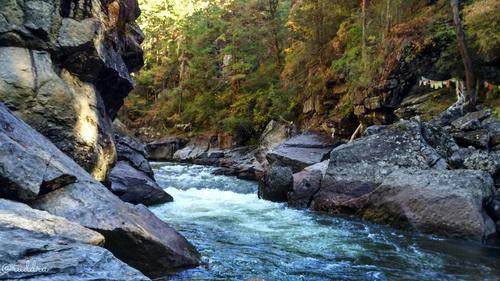 In the morning, we went sight seeing around in the town and outside, visited some Dzong. At late morning, we started our return journey…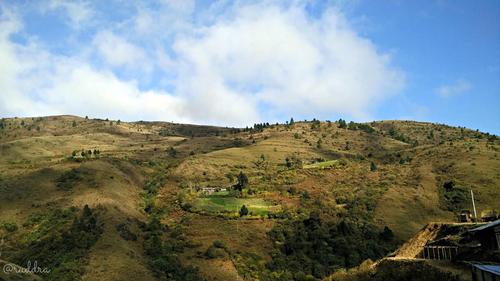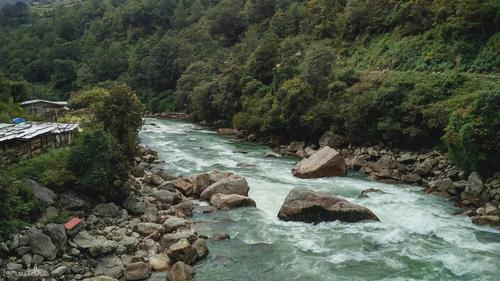 Chelala Pass
We also saw Chelala pass on the way.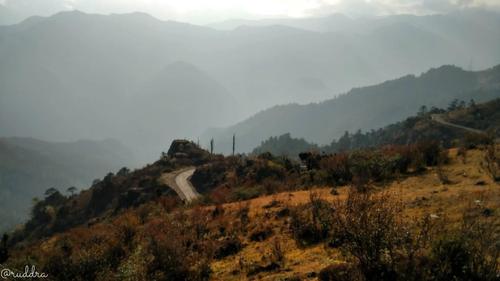 Again at Thimpu and then to Phuntsholing
At night we arrived in Thimpu. Next day, we began our journey to Phuntsholing. Phuntsholing is the border city of Bhutan. This city is divided into two, the part in Bhutan is called Phuntsholing, in India, its called Joygaon. We arrived there at afternoon, so got into a hotel, left our bags, and started strolling around the city.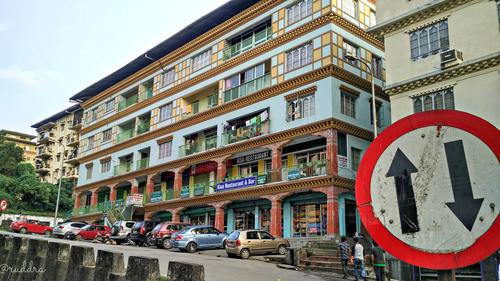 Back again at Thimpu and then to Paro
Next day, we returned to Thimpu. The day after, we went to Paro. We climbed the hill and visited the famous temple Tiger's Nest in our last day of Bhutan.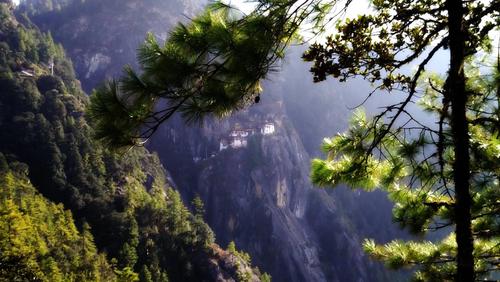 In afternoon, we strolled around the city with bicycle with our Bhutanese friend Ugen. We met ugen at bikeshop. He is a cool person, and we had a lot in common. We had a lot of fun that day. And next day, we went back to Bangladesh from Paro via Druk Air.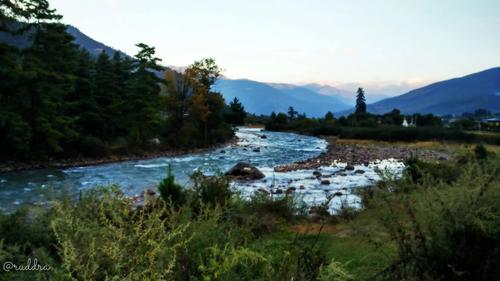 Itinerary
Paro -> Thimpu
Thimpu -> Punakha
Punakha -> Bumthang
Bhumthang -> Thimpu
Thimpu -> Phuntsholing -> Thimpu
Thimpu -> Paro
Tips
Taxi can be costly in Bhutan. Try to ride via bus.
Don't miss Momo(dumplings).
Masala Tea is fantastic in Bhutan.
Chilly is not that hot. Food is fantastic
Its really safe.
Don't miss Bumthang. You can go there by Air if you want.
Best time to go: April, September, October. But Bhutan is enjoyable all around the year.
I know that, we rushed a lot, missed a lot of good spots, maybe spend some more time in places like Punakha, Bumthang, Thimpu etc.
Food
We ate a lot of Kawa datshi, Ema datshi, Chilly rice, noodles, Momo, Masala Tea, Masala Omlet etc.
People
People in Bhutan are really friendly. We found help from random strangers everywhere. We even made friends with them.
An example of their helpfulness: On our last day, we had trouble arranging Taxi, as our flight was in early morning. So, at 5am, we went out, there was no taxi in the road. We tried to hitch-hike to airport, but no car was stopping for us. All of a sudden, a car stopped, the door opened, the guy behind the wheel asked if we are going to airport. We said yes. He told us to hop in, and we did(in fear, we are not used to hitch-hike). On the way, he said nothing much. When we arrived at airport, he dropped us. He did not ask for anything, and we were really grateful.
In conclusion
Bhutan trip was fantastic, we covered 600KM in 3 days ;). Made friends with local people, was amazed by their friendly and helpful behaviour. Majmorized by the natural beauty. Hoping to visit Bhutan again really soon.
--
If you like this article, you can buy me a coffee. Thanks!
Last updated: Aug 30, 2023