Apr 27, 2018 · 3 Min Read · 1 Like · 0 Comment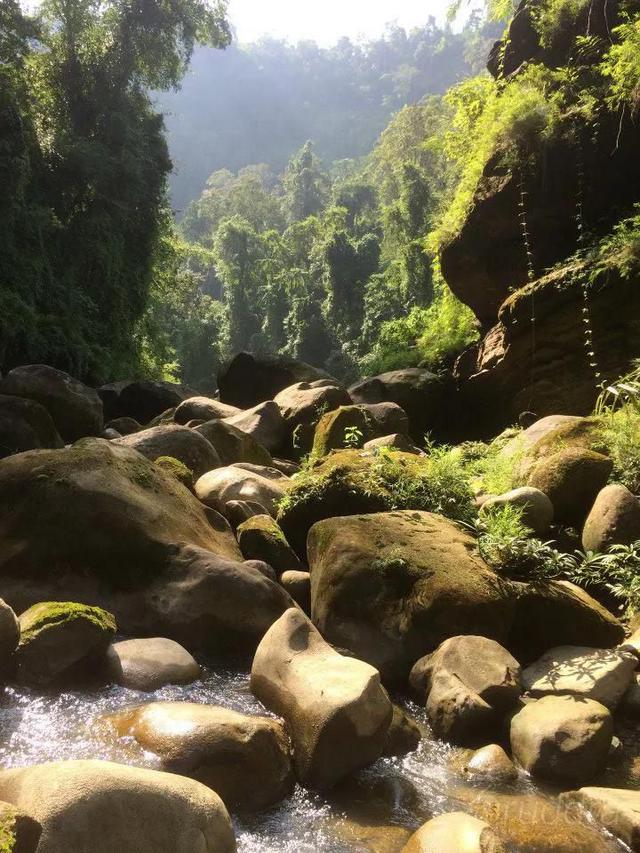 Bandarban is a heaven for trekking for Bangladeshi people. There are lots of hills around the district, and there are some amazing waterfall as well. I visited three amazing waterfalls named Nafakhum, AmiaKhum, Satbhaikhum. Khum means waterfall in Marma language.
Thanchi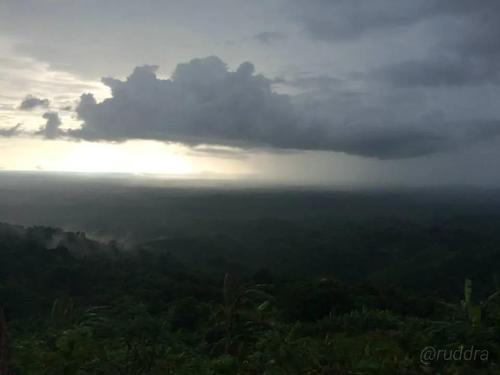 captured on the way to Thanchi
Again we went to Bandarban town and from there we took a Chander Gari(A four wheel drive car) to Thanchi Upazila. On the way, you will cross Nilgiri and Peak69, they are two of most popular places in Bandarban.
Remakri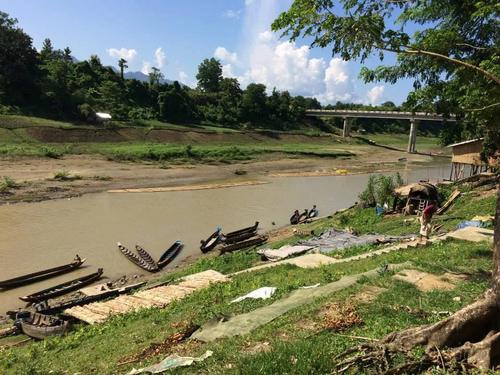 Shangu river at Thanchi Upazila
We hired guide from there, as you can't go beyond this place unless you have a guide. Also to mention, we lost cellphone signal after leaving Thanchi, but it was long time ago.
As we went there on an almost rainy season, the Shangu river was full and we took a boat to Remakri. On the way, we saw Boro Pathor(means big stones).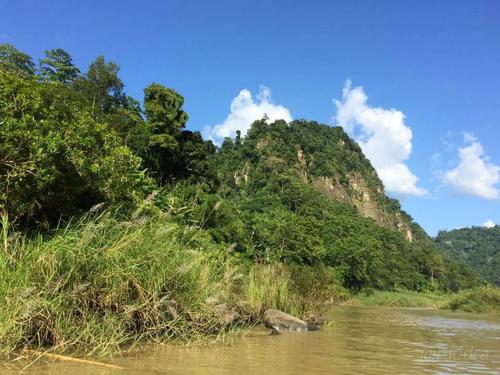 Tindu
We spent the night in Remakri at a cottage. But you can stay in tent if you want, also you need to bring it yourself.
Nafakhum
Next day moring, we started our trekking to Nafakhum. We walked through Shangu river bank, crossed many Jhiri poth(the path has been created for regular water flow). Finally we arrived at Nafakhum in 3 hours. If you are on a day trip, then you need to return to Remakri from here.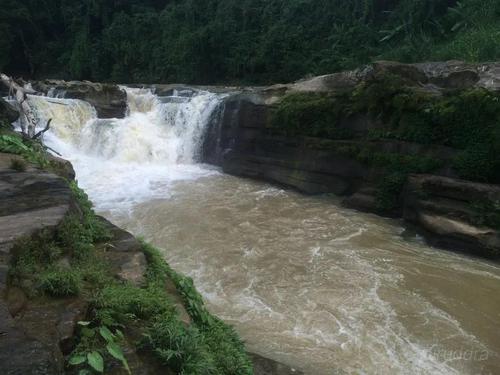 Nafakhum
We did not stay long at Nafakhum. So we started our trekking towards Khiyong Para. Its a village where Khiyong people lives. It took us about 4-5 hours to arrive there. Its in top of the hill, have an amazing view. We stayed with a Khiyong family, and enjoyed their food, company and hospitality.
Amiakhum
Next day moring, we took a local guide with us to go to Amiakhum. We climbed 3 hills and took us about 3 hours to arrive at Amiakhum.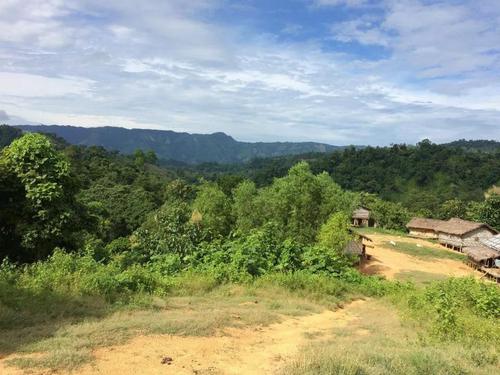 View from some para which was a pitstop to Amiakhum trekking
Amiakhum is locally known as Hamiakhum. Satbhaikhum is also close to the Amiakhum. You need to cross a small canal to arrive at Satbhaikhum. You will need a Basher Bhela(bamboo boat). Sometimes you can't find bhela, so you can either make a new one or swim across the canal. I crossed the icy cold canal that day, and on the other side, saw amazing view of Satbhaikhum.
Also on top of Amiakhum, there is a small lake which sources all the water. We rode around it with a bhela.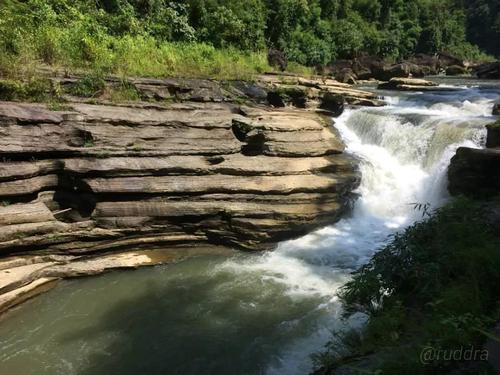 Amiakhum
We returned via Debotar Pahar(now a days people ofter use this route). When we went, it was full of jungle, as we went through, we got stuck by lots of leeches ;). It took us about 2 hours to get back.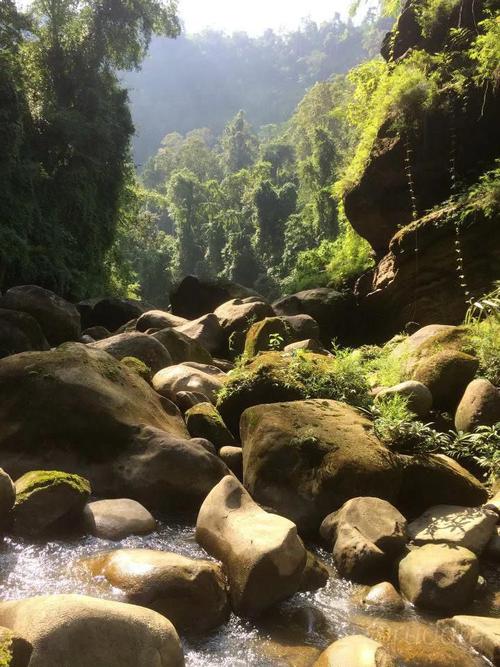 View from the bottom of Amiakhum
Padma Jhiri
We stayed the night at Khiyong para, next morning, we started our return journey by Padma Jhiri. On the way, we saw some amazing wild waterfalls. It was raining hard that day, so we walked through water a lot of time. It took us about 5 hours to arrive at Tindu.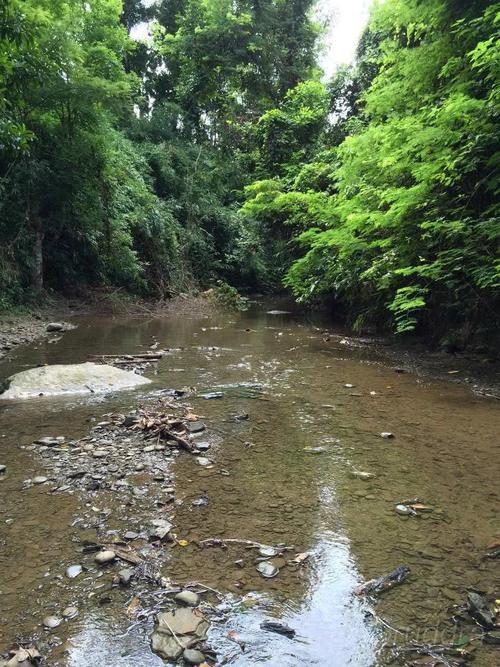 One snap from Padma Jhiri
Tindu
From Tindu, we went to Thanchi via a boat. From Thanchi we went to Bandarban via Bus(fare was 300 tk per head that time).
So thats it…. Cheers!!!
--
If you like this article, you can buy me a coffee. Thanks!
Last updated: Nov 20, 2023