Apr 26, 2018 · 3 Min Read · 2 Likes · 0 Comment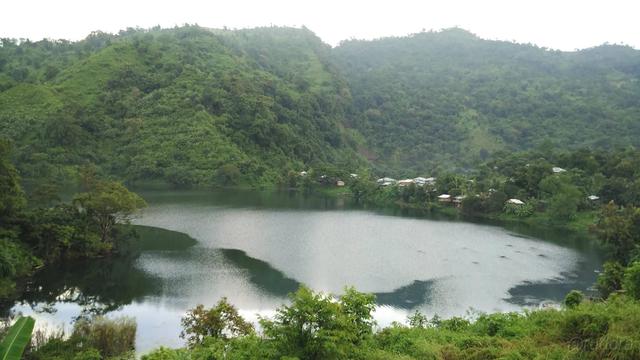 Bandarban is a beautiful district of Bangladesh. You will see lots of amazing mountains which are part of Arakan range. Keokradong is the 3rd highest pick**(after Tajingdong and Saka Haphong, references are here) of Bangladesh, which is situated in Bandarbans. So today I am going to share my experience visiting there. But beware, your experience might differ from mine as I went there a long time ago.
Journey begins
So, me and some of my friends went there from Dhaka. We got to Bandarban via bus, but there are other means of transport. Like you can go to Chittagong via train/bus/plane, and catch a bus to Bandarban from there.
In Bandarban
After arriving to Bandarban, next we had breakfast, then took a 4 wheel drive Toyota car(its also known as Chander Gari) to Ruma. It costs about 5K tk per car. You can also take bus to go to there, costs 300 tk per-head.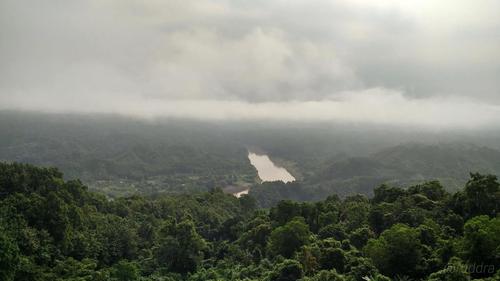 Took this photo on the way to Ruma
By car it takes about 3 hours to arrive at Ruma. From there we took another Chander Gari to arrive at bottom of Boga Lake. You can buy necessary stuff from Ruma Bazar, like masala(which we will mention later), shoes for climbing, anklet, medicine etc.
In winter, you can take the Chander Gari to lake's bank directly, but in rainy season, you can't get that close due to bad road condition. So, you might need to start trekking long before.
After we arrived at bottom of the hill which surrounds the Boga lake, we purchased some bamboo sticks and started climbing the hill.It took us around 60 minutes.
At Boga lake
Then we saw a mesmerising beauty, the lake itself. It took away our tiredness of climbing, cheer us up!!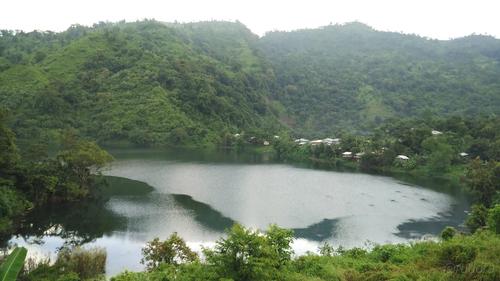 We stayed at one of the cottages near the lake for 100 tk per night. We also ate our dinner there for 100 tk per meal. We also had BBQ chicken, we brought BBQ masala from Ruma Bazar, and chicken from some house in Boga lake.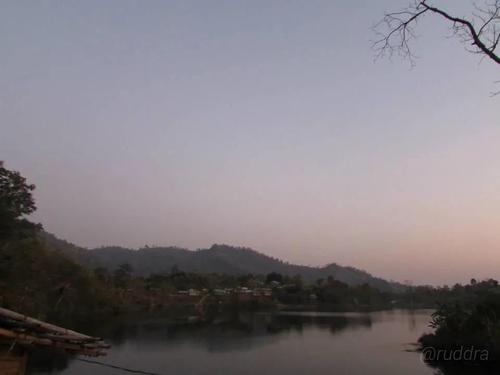 But, if you arrive early in Boga lake, then you can start climbing the Keokradong(which I did in my second trip). But its not recommended if its your first time in there.
To Keokaradong
Keokradong stands just beside the Boga lake. We started climbing the hill in early morning. We bought some sugar canes before we started our journey. It gave us lots of glucose, which helped us stay fresh for the trekking. Be aware, there are lots leeches in rainy season, so bring salt/tobacco. You can climb at night as well, its super fun and less tiring.
It took us about 4 hours to climb up. It may differ due to weather conditions. It was comfortable trekking. On top, it was amazing to see the surrounding.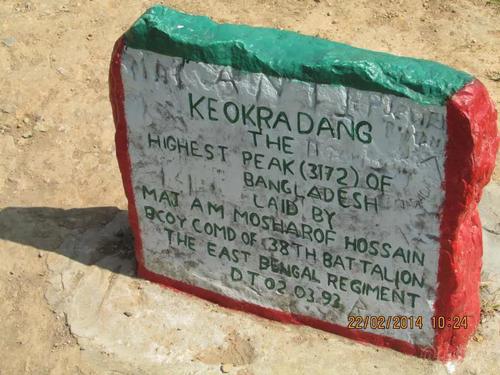 After spending sometime at top, we started the return journey, it took us about 1 hour. Then, we used the same vehicles same as our coming journey.
But I spent the night at the rest house on top of the mountain for my second trip. Morning on top of Keokradong is amazing.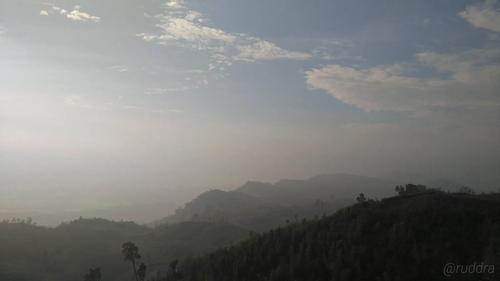 Morning view from Keokradong
So, Thats it…. Stay tuned for more travel blogs ;).
--
If you like this article, you can buy me a coffee. Thanks!
Last updated: Aug 30, 2023